To maintain our mission, TheShop relies on community support for this youth defined space, to grow and learn. To reach our goals, we collaborate with organizations such as The Alternative Education Center with ISD 181, Nystrom's and Associates, The Crossing Arts Alliance, The Brainerd Lions,  Sertoma, Baxter Kiwanis, and The Brainerd Elks to name a few.  Our faith communities have given support when needed the most.
Many foundations, trusts, and individual contributors support TheShop allowing us to complete our mission of mentoring and guiding all our youth towards healthy life transitions.  Contributions may include financial support, volunteer support, logistical support, and even making peanut butter and jelly sandwiches.        THANK YOU!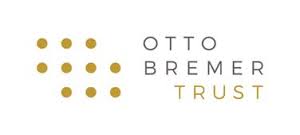 The Otto Bremer Foundation awarded the Brainerd Baxter Youth Center funding to support at-risk youth through community collaborations with basic needs, services, employment skills training and wellness programs. This funding is approved for general operating support to continue our mission. We're grateful and humbled by their confidence.
In 2016 The Otter Bremer Foundation awarded the BBYC with additional funding to support the operation and growth with it's programs.
VISTA    Volunteers In Service To America AmeriCorps VISTA members are passionate and committed to their mission to bring individuals and communities out of poverty. Members make a year-long, full-time commitment to serve on a specific project at a nonprofit organization or public agency.
YIPA   Youth Intervention Programs Association Waiting for our at-risk youth to fall through the cracks is not sustainable. Youth Intervention takes our likely consumers of public services and turns them into life-long contributors to the common good. When our youth thrive, we all win.
The Crossing Arts Alliance The Crossing Arts Alliance's promotes arts opportunities in the Central Lakes Area through facilities, partnering, and programming.  This partnership brings creative opportunities to all youth.
The Brainerd Lakes Chamber of Commerce Membership with the Chamber gives us marketing tools advocating for our needs and promoting our programs.  The Bridges Workplace Connection through the Chamber helps our high school students explore local career options.  Community connections help all our youth.
Five Wings Arts Council This past September we collaborated with the Five Wings Arts Council to bring a weekly Artnite program to TheShop. This activity was made possible by the voters of Minnesota through a grant from the Five Wings Arts Council, thanks to the legislative appropriation from the Arts and Cutural Heritage Fund.
Organizations Committed to TheShop 

In Kind Donations to TheShop
Intuitive Pair
Midwest Security
Discovery Horse
Park United Methodist Church
Bethel Lutheran Church Women's Center of Mid MN
Julie Ingleman Designs
Crossing Arts Alliance
 We are grateful and humbled for your continued support