The Bicycle Recycling Project @ TheShop (BRP)
March 30th Bike Sale
On Saturday, March 30th TheShop is having an indoor bike sale.
Our "Showroom Floor" will be set up displaying the recycled bicycles youth have worked on over the winter just in time for snow melt.
You may have a student, client, consumer, or friend who is looking for a means of transportation to keep moving. Please help us by making that reference to have them visit TheShop on Saturday, March 30th from 1 to 4pm.
Costs range from $10 – $40 depending on the bike. On Thursday as those bikes are dug out from the shed, warmed up, and fine tuned we will post pictures to our facebook page. (The Shop-BBYC).
With advance notification we will accept payment vouchers from your organization for specific individuals.
Just give me a phone call next week.
Thanks for your help getting people moving again after a snowy winter!
And for your support to youth in this program learning workplace skills for a successful future.
If you have not been to TheShop we invite you in for a hot dog or bag of popcorn and take a look at our space.
Happy Spring!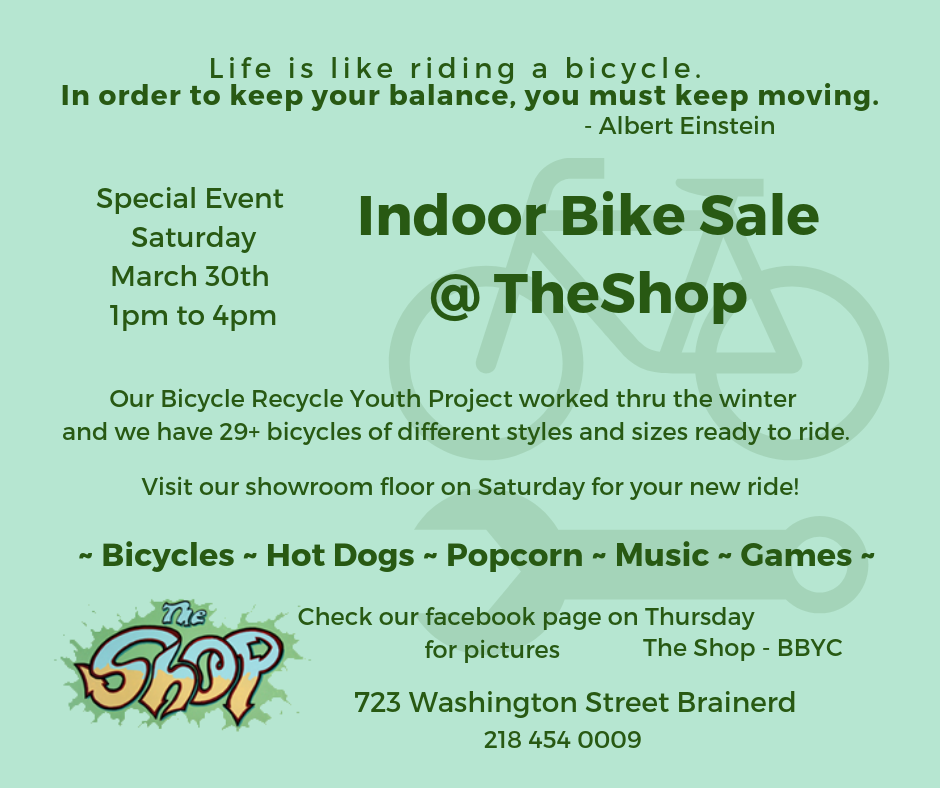 Young people need employment and employable skills including opportunities to become leaders in our community. The "Bicycle Recycle Project @ TheShop" creates a pathway allowing youth the means to develop workplace skills and competency as gently used bicycles are repaired and recycled. Youth have access to all components of running a small business from donation, repair, recycle and customer service as their recycled bikes are made available to those who have few resources to purchase bikes of their own.
Bicycles in good working order can be donated to TheShop for this program by contacting Nathan. The Bicycle Recycle Program runs one day a week during the school year and Friday evenings from 7 to 9.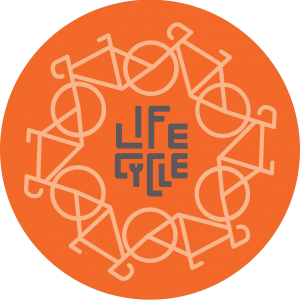 What do you get when you combine the efforts of TheShop, experts from Life Cycle, and High School Students from the "Tools for Tomorrow" class at Brainerd Learning Center?
Skills, smiles and the opportunity to give back to our community!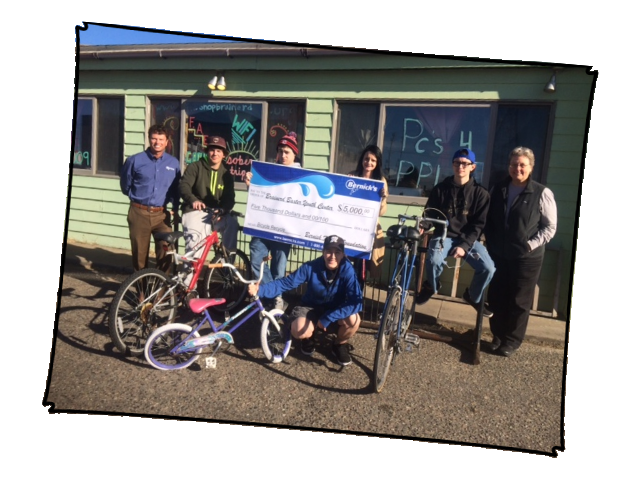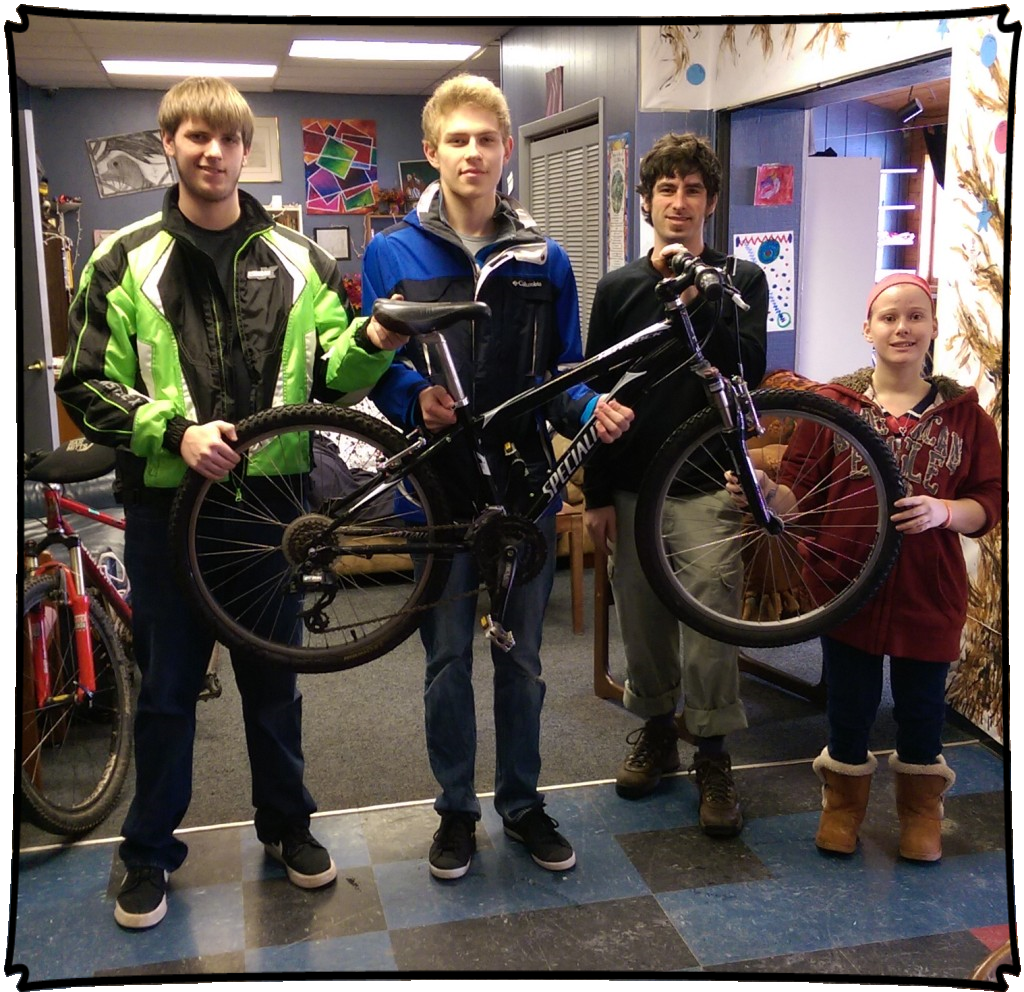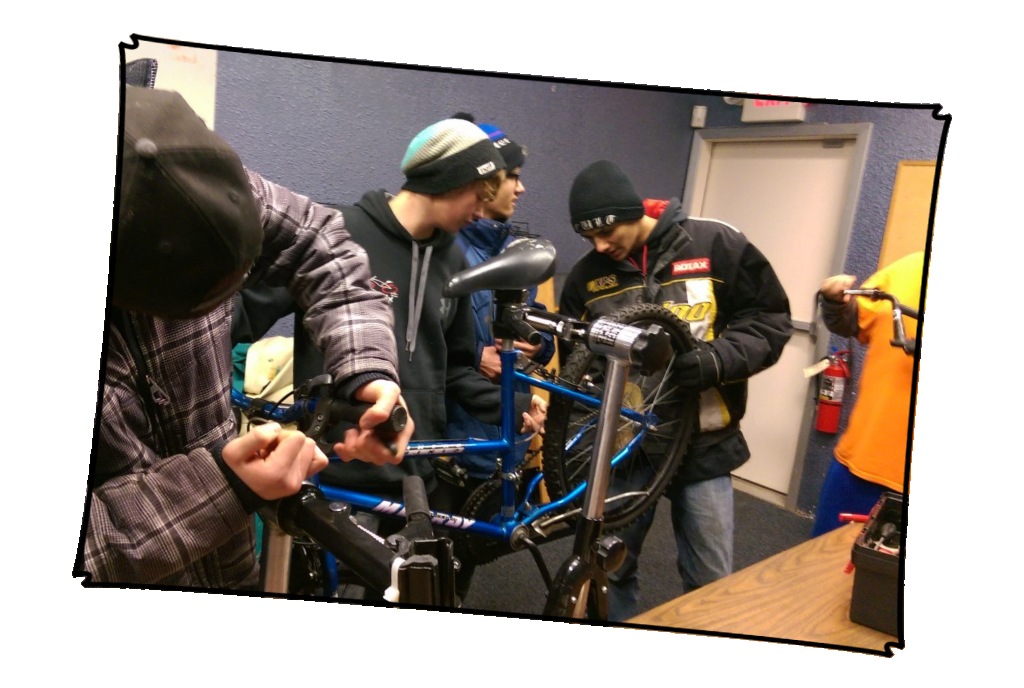 The Bicycle Recycle Youth Project @ TheShop has been supported through the generosity of: