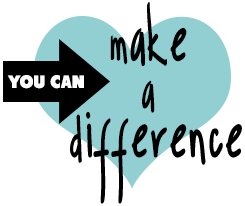 TheShop has diverse and atypical volunteer asks. It changes with the seasons and the days of the week, with the programs or with your skill and interests.
A prerequisite is a desire to sit at the table and be part of a group of teenagers and young adults who will challenge and inspire you to be your own unique self.
All generations are welcome to apply. Short Timers. Long Timers. Volunteer for a single task or ongoing support once a week. We love you already.
Gardening 101 is coming in May. This year it's a Peace Garden of flowers for bumblebees, some basic veggies for salsa and herbs just because we like them.
Help us build a fence to bring color to the TarTop Garden planters. We have the fence and lath, some paint and youth to help create a design of color.
Know about a neighborhood "Little Library"? We would like a neighborhood "Poetry Box" or two. Poetry or Haiku placed in the slot. Youth collect and create a ZINE to share. Cement, posts, slotted box, portable, colorful, lockable….
Bikes are part of our summers. Help one day a week working with youth to recycle donated bikes in addition to teaching youth to repair their own bikes. We have the tools. We need your expertise.
Saturday is the day we repair computers in our PCs for People Program. Techies are welcome to repair donated computers before we install a new OS and distribute these refurbished computers to low-income households.
Do you play Chess? How about a mini chess tournament? TheShop can supply the food maybe a prize or two but we need you to organize the tournament.
Do you enjoy Magic? Flip it from Chess to a Magic Tournament. Your knowledge and skill creates an event at TheShop for all skill levels.
Or maybe it's a community beanbag competition in our West End Lot with prizes, music, and a BBQ. If event planning is your skill TheShop is your space.
We have beads. A kajillion of them in all shapes and sizes donated a few years ago. With your skill, patience and creativity this may be the year every youth can make a piece of art to keep or to give away.
Game-a-thon at TheShop. We have 5 or 6 tvs saved just for this purpose. With your knowledge (and borrowed consoles) you plan and run this event and invite in some healthy competition.
It's tough to engage youth in music and art. The stigma of failure or not being good enough is huge. We have pianos and guitars. We have paint and brushes.
Come in and be a mentor while engaging creatively.
Or… Maybe your skills are in data entry. Helping TheShop gather useful data from our programs and activities or creating mailing lists from our donor base is crucial to running this organization. Google Drive and Excel have been our go to for all things data.
Or... Maybe you are ace at using Quickbooks Payroll and have time a few days a month to run our payroll and report to the feds on our withholdings? Your skills would be so appreciated.
We use the word "atypical". We mean it. TheShop is a wealth of resources waiting for your skills to make it happen.
Give us a call and arrange a time to stop and introduce yourself and take our nickel tour. We will have a volunteer application waiting for you!
TheShop
723 Washington Street
218-454-0009
Wednesday – Saturday
3:00pm – 8:00pm
PCs for People
By Appointment
Call 218-454-0009 or Email: brainerd@pcsforpeople.org