Youth are so very special to us at TheShop, for those on our Board of Directors, and within our volunteer networks. And mental health support is huge. By simply being a constant presence trust levels begin to grow. We are that presence.
Our LGBTQ+ youth began opening up to us individually and collectively. Together we talked about how TheShop might offer support and connections for our youth.
We heard their voices and "Voila!" RainbowRoad grew into a place where youth and their allies came to feel empowered. A place to gather with peers, to connect with caring adults, and delve into their personal identities and autonomous selves.
RainbowRoad brings in speakers to answer questions and adult mentors to share stories. Volunteers often to bring in a celebratory meal because we all need connection and food, right? Gatherings around the table for a unique art project or on beanbags for popcorn and a favorite LGBTQ+ movie night are purely social for everyone.
It's about connection. It's about community.
It's about being comfortable in your own body.
As we bide the time until Covid takes a break we stay connected through social media. Our landline phone is available for calls and our ShopCart Outreach Program for meals and goodies is a simple text for deliveries and a few minutes to connect with Erin or Nate in person.
Our West End Lot opens in May. Our parking lot becomes an outdoor play area with canopies, tables, chairs, basketball, bean bags, music, campfires, meals and of course…. picnic table sitting. Perfect for connections which are vital for healthy growth.
And our RainbowRoad crew from the past and the newbies of our future play a significant role in the gatherings planned at the West End Lot.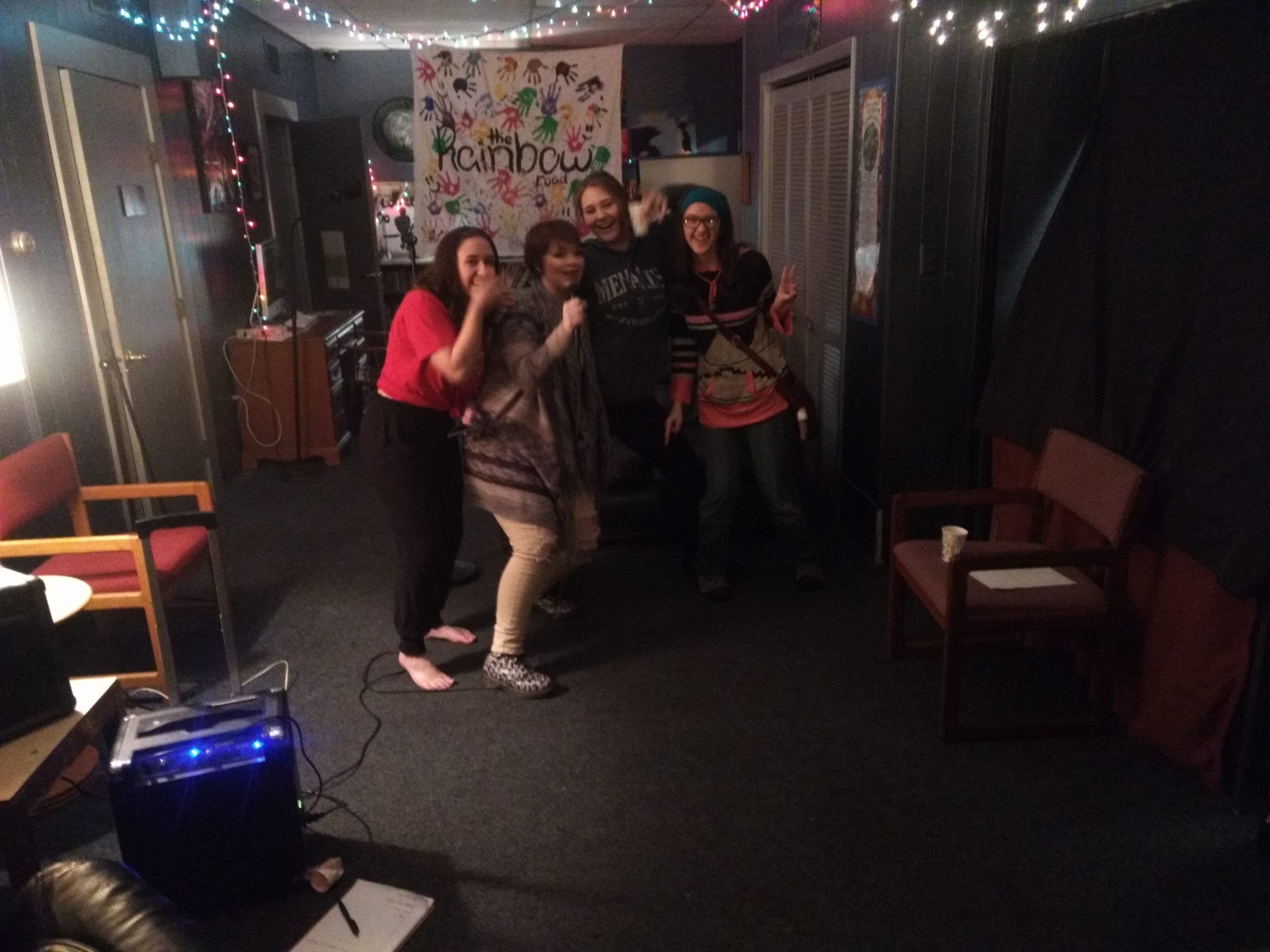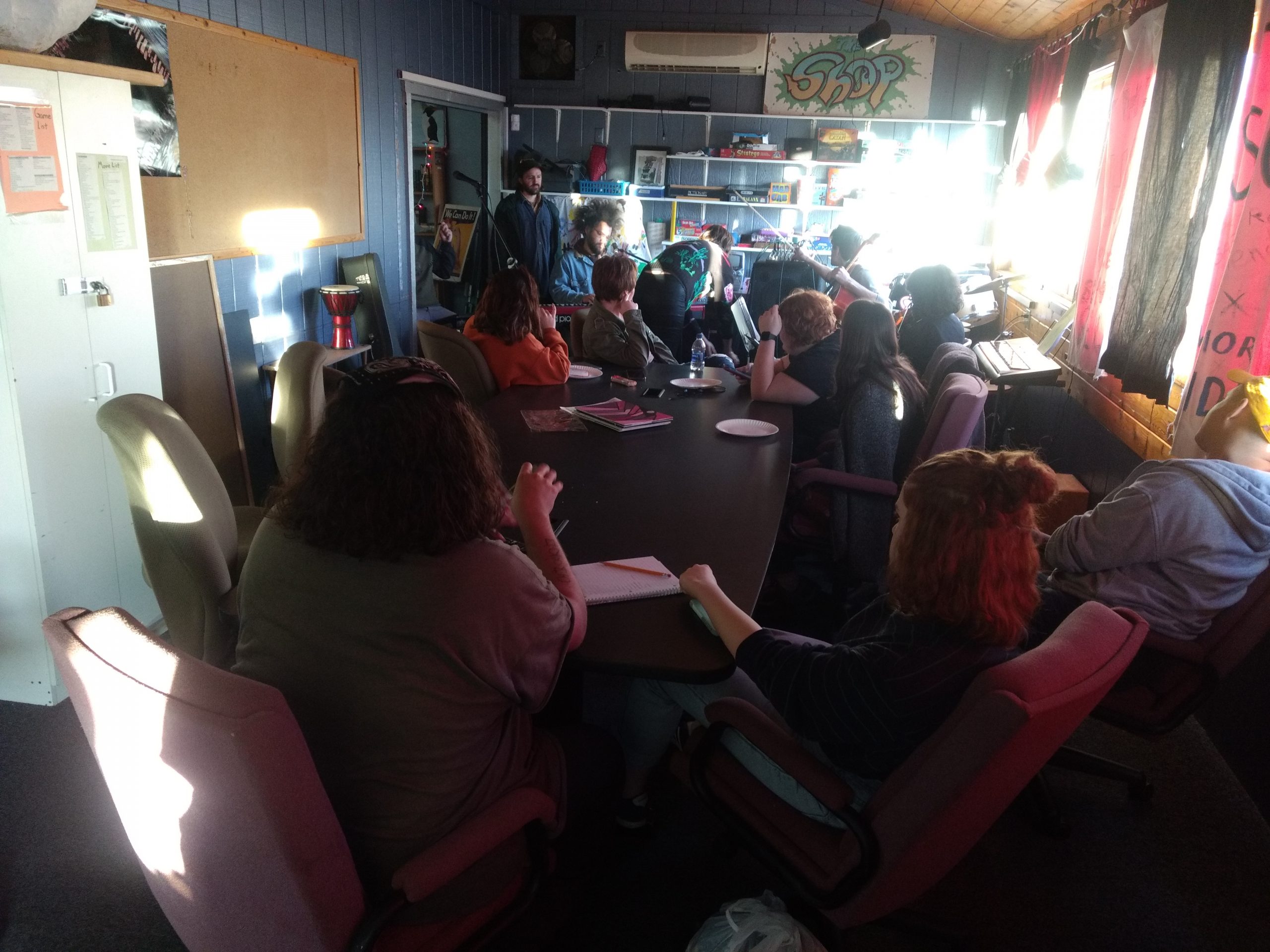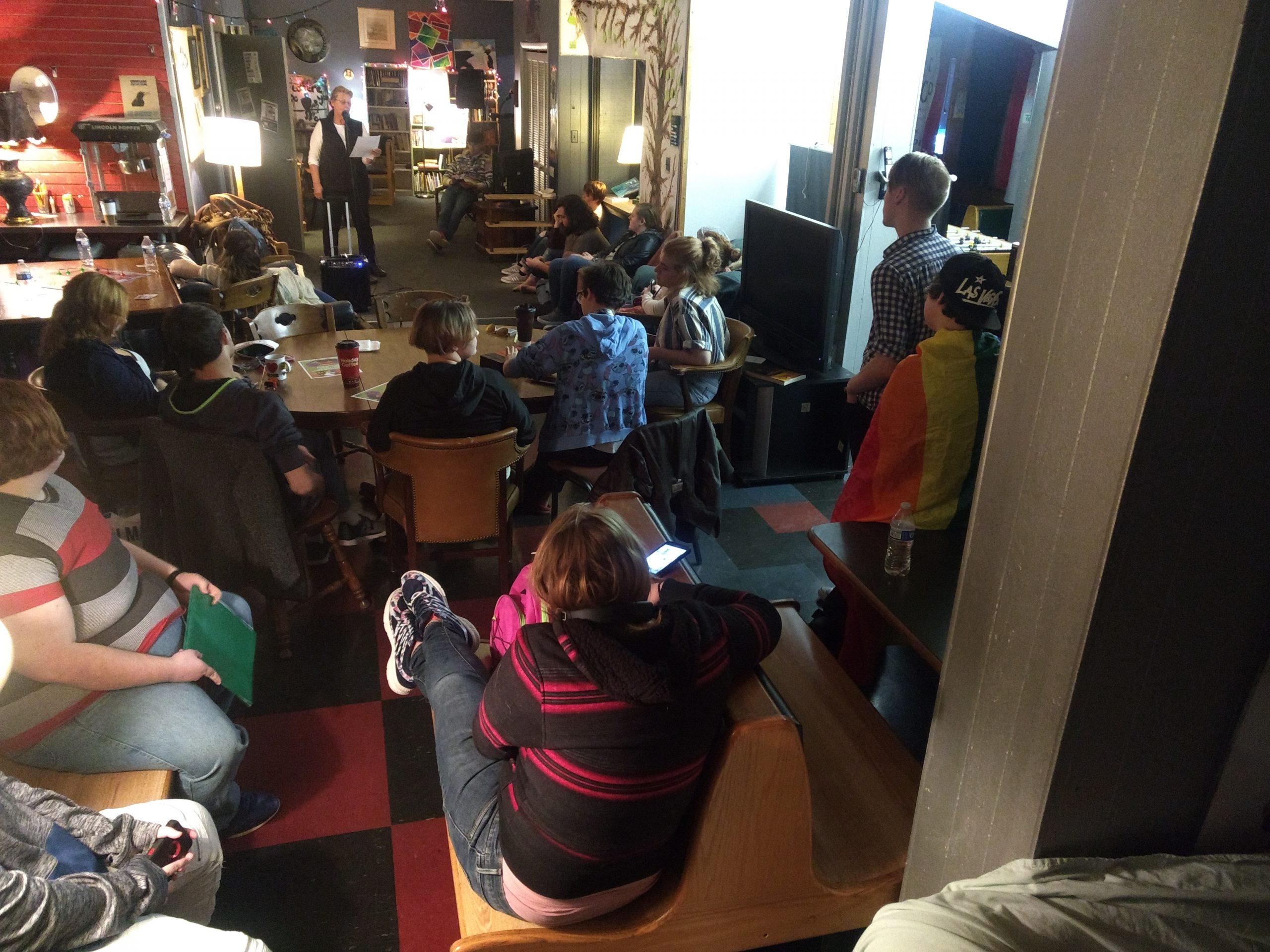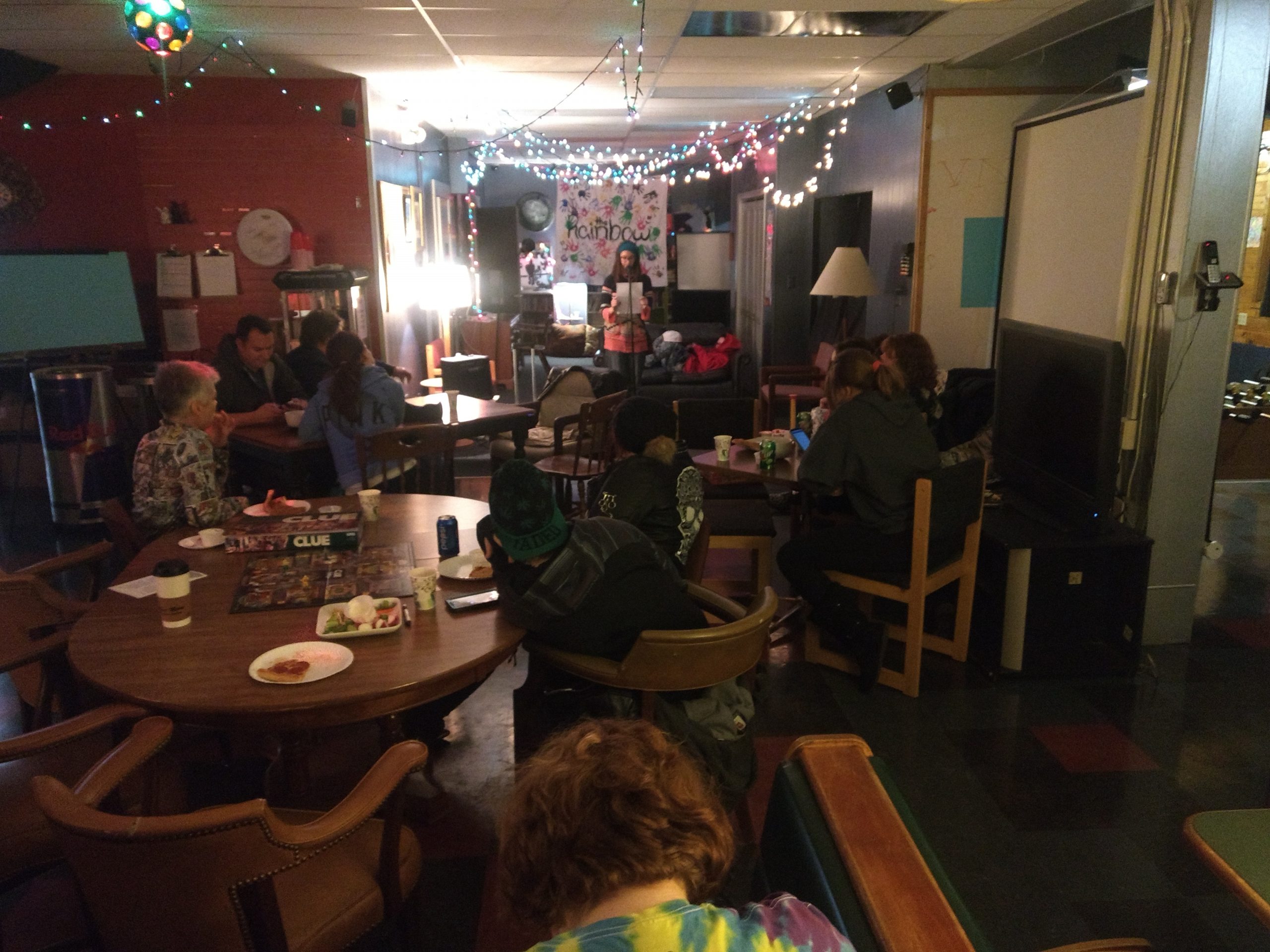 TheShop
723 Washington Street
218-454-0009
Wednesday – Saturday
3:00pm – 8:00pm
PCs for People
By Appointment
Call 218-454-0009 or Email: brainerd@pcsforpeople.org