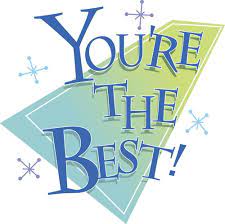 Our Challenge for you
Challenge yourself.  Challenge stereotypes.   Challenge implicit biases.
Challenge what you think you know.
Come by for a visit.  Introduce yourself.   See TheShop.  Give Kirby some love.
Like our facebook page   https://www.facebook.com/TheShopBBYC  for real time updates on our activities and events.
Keep smiling, continue masking, and stay connected.
Random Stuff
Carpentry skills for minor repairs (On going. We contact you when in need)
Carpentry skills for a major repair to our exterior (2021 Super Ask)
Upright Bissel Carpet Shampoo Machine. Yup… spills happen
A Unicorn (Because why not? This is a wish list!)
A new Apple TV. The one we use is no longer supported by many apps and cannot be upgraded.
Logistical Needs
Deodorant
Tampons
Dollar Store Laundry Soap (very small size for a backpack)
Quarters to send with youth who need to wash clothes
Body Wash for Men and Women
Socks (Low Cut Men and Women)
Clean used backpacks to send goods home with youth
The Goodies
Microwaveable meals (Mac n Cheese, Raman, Chef Boyardee Beef Stew, etc.)
Prepared meal for 15 (Sloppy Joes, Spaghetti with Meatballs, etc)
Prepared meal for 15 frozen in 5 qt ice cream tubs.
Chocolate Milk
Fruits (Apples, Oranges, Bananas, Grapes, etc.)
Veggies and Ranch Dressing (Baby Carrots, Celery, Broccoli, etc)
Chips and Salsa
Granola Bars
Trail Mix (individual bags)
Baby Bell Cheese Rounds or Cheese Sticks (individually wrapped)
Coffee, Sweet Creamer (baby steps for new coffee drinker wannabes)
Did we mention cookies?
TheShop
723 Washington Street
218-454-0009
Wednesday – Saturday
3:00pm – 8:00pm
PCs for People
By Appointment
Call 218-454-0009 or Email: brainerd@pcsforpeople.org