National Homeless Youth Awareness Month
TheShop is hosting a winter clothing drive for youth and young adults in our community in need of warm clothing.
Your donations of new and/or used winter coats, gloves, stocking caps and boots will be played forward during the week of November 24th. A pair of dry socks would be a welcome addition to put inside all boots!
Life is tenuous for many youth in our area and homelessness is often hidden within the culture of youth in our community.
Winter will soon be here. Help us to keep our most at risk youth warm and dry.

Donations accepted @ TheShop during the month of November
Check out our Facebook page or contact us by phone at 218-454-0009
We open Wednesday thru Sunday from 3 to 9 pm
723 Washington Street Brainerd MN 56401
Download and share the The Shop Clothing Drive PDF.
"Thankful" Fundraising Art Sale
Saturday, November 22 – 2014
10 am to 3pm @ TheShop
Local Artists will showcase their work.
A percentage of sales will be directly donated to TheShop.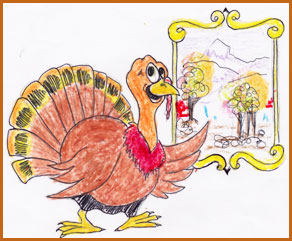 At the beginning of this holiday seasons we know many youth who visit TheShop have no family or resources to share the holidays in the spirit of fun and frivolity, in the spirit of friendship and love, in the simple pleasure of giving a gift, of sharing a turkey meal together, creating ornaments for a tree or a hayride at our Winter Wonderland. Help us help our kids enjoy this holiday season!
People with a strong sense of gratitude, love and appreciation don't necessarily have more than others; they aren't "luckier." They simply recognize and see the potential in their lives. A 2003 study suggested that people who cultivate thankfulness are generally happier and healthier than people who don't.
According to Cicero, "Gratitude is not only the greatest of the virtues but the parent of all others."
Help us foster well-being, a sense of gratitude and a happy and healthy holiday season for youth @ TheShop. Stop in, take a look, purchase a piece of art, say hello. For more information contact: TheShop @ 218 454 0009 or email cindy@theshopbrainerd.org.
Download and share the "Thankful" Fundraising Art Sale PDF.
TheShop
723 Washington Street
218-454-0009
Wednesday – Saturday
3:00pm – 8:00pm
PCs for People
By Appointment
Call 218-454-0009 or Email: brainerd@pcsforpeople.org